It´s summertime – time for vacations, music festivals, travelling and having fun. Not for those who work, you´d say? Well, we here in CID developed a perfect formula of enjoying a festival and having fun while working. How? By putting together a team of young enthusiastic people who expressed their will to organise some activities and be part of the CIVICA Mobilitas corner at the D Festival.
The D Festival is a 3-day music festival that happens every summer in Dojran, Southern Macedonia. Thousands of people gather in Dojran every year to listen to their favorite bands, meet their friends and live in a tent camp. And because days in summer are long, the NGOs decided to set up a corner with daily activities for young people in order to stimulate their creativity and critical thinking in the breaks before performances.
So what did CID bring to the festival? First of all, a bus full of young people. The MultiKulti Bus powered by CID started its trip in Kumanovo and gathered people who had a ticket for the festival from other cities on the route: Kratovo, Probistip, Stip, Veles and Kavadarci. In every city we were filling out a piece of the puzzle with drawings and messages: everyone had the chance to leave a trace on the puzzle. The bus arrived in Dojran full of positive energy and youthful spirit!
In the next two days of the festival CID organised a bubble corner. Following the success of the Global Bubble Parade held in Kumanovo for the opening of the MultiKulti youth center, we wanted to bring the colorful soapy bubbles to the D Festival. And it was a show! Hundreds of bubbles were flying in the air while the other civil society organisations present at the event were doing debates, organisig gardening workshops, playing frisbee or painting on T-shirts.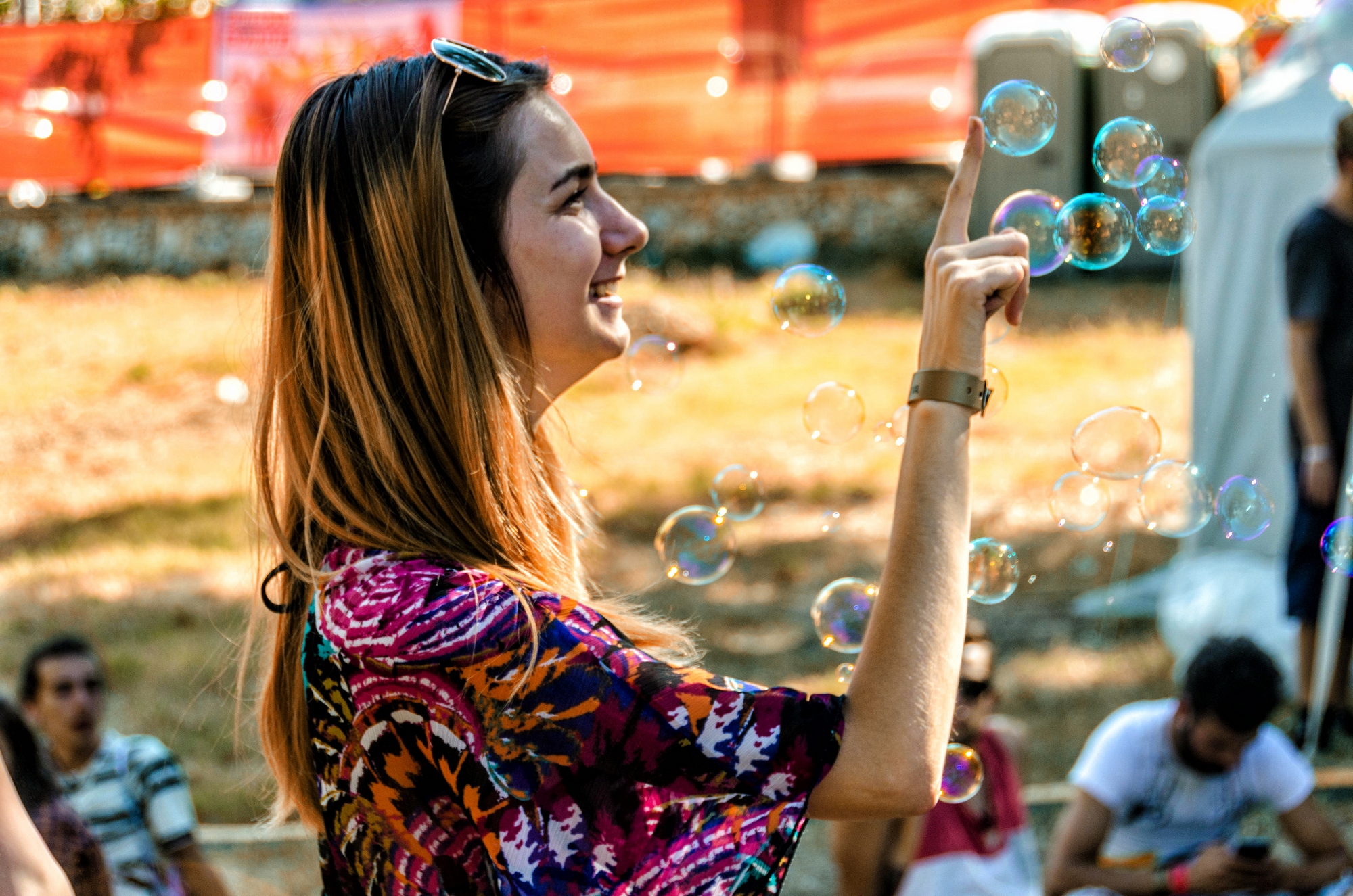 The idea of the activities corner was to offer the young people who came to the festival the possibility to learn about how they can get involved in activities outside their daily routine. Developing your skills and working on your personal development or discovering a passion can come together with meeting new people and trying new activities. But most of all, enjoying it. This is what we, the CID team, did – we enjoyed bringing happiness to the people around us and spreading the message that youth matters.
CID is expressing its gratitude to CIVICA Mobilitas for offering us the chance to be part of the fantastic D Festival. Next year we hope to shine it just as bright!